Christmas morning, 6:02AM. A large knock on our bedroom door followed by a bound of energy bursting in saying, 'It's Christmas. Wake up!' Mr. Early Riser had contained himself an entire hour in his room before he could no longer stand it [and our insistence on Christmas Eve that he had to stay in bed until 6AM]. Down the stairs we went to see Santa's treasures:
Keller scored with some new Wii games, football, books, indoor basketball game & Koosh gun. He was more than pleased. We followed present time up with a version of Grandma Marchant's cinnamon rolls & enjoyed our new games/toys the rest of the day.
We were awaiting the arrival of my Dad & Candise - Papa D & Grandma C - later on Christmas Day. Keller has been beside himself with anticipation of Christmas, his birthday & Papa D & Grandma C's visit to the point of making himself sick a few mornings at 4AM. He gets so excited.
Keller was ecstatic when Papa D arrived as he did not know his beloved quad/four-wheeler was being delivered. My Dad had a fun & right-sized quad for Keller at his house & since we don't get up there as often as we'd like Papa D delivered it to our house.
We had a great steak dinner at home that night & opened a few more presents.
The next day - Keller's birthday - also begin early with is request for breakfast in bed. Daddy obliged....
Papa D & Grandma C arrived & all of us + my Mom headed out on Keller's Day of Fun. We started out by bowling [and for the record - I dominated!]: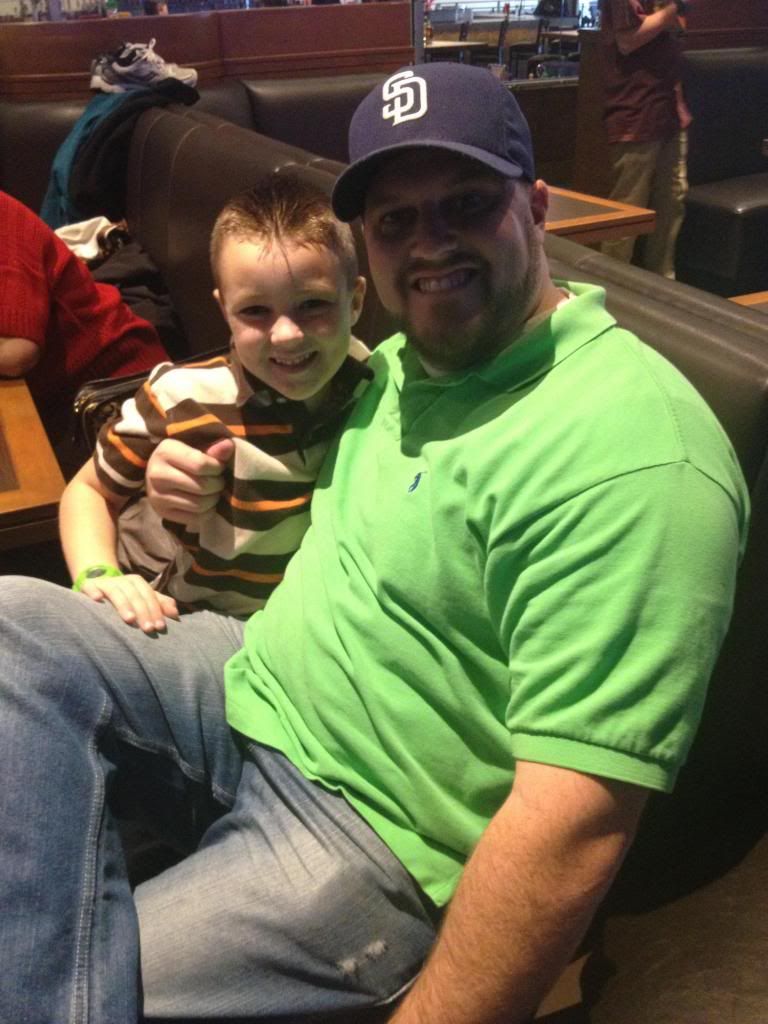 And then it was off to lunch at Phil's BBQ - a family favorite:
A break back at home to open presents & eat cake: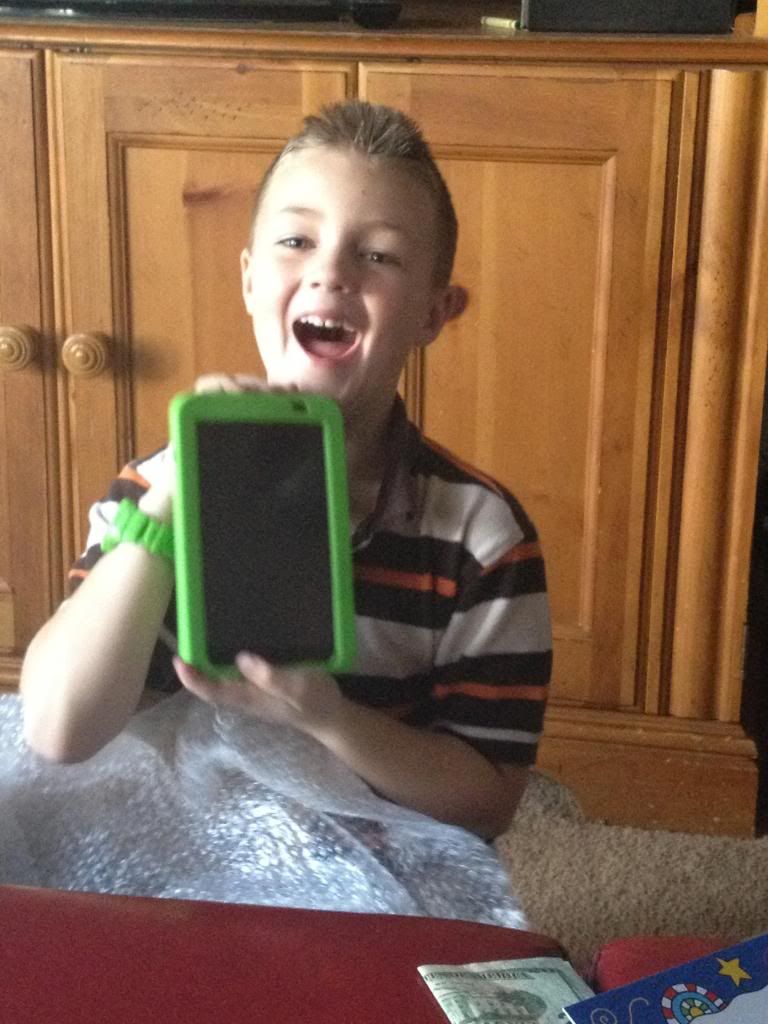 Keller scored when it came to his present. We refurbished an old tablet of my Mom's & loaded it with Keller friendly games. He had been begging for an iPad on his Christmas list so this was a happy surprise when we kept telling him he was dreaming.
Next -- off to Nickel City to play games. The boys put on a good show with their NASCAR races: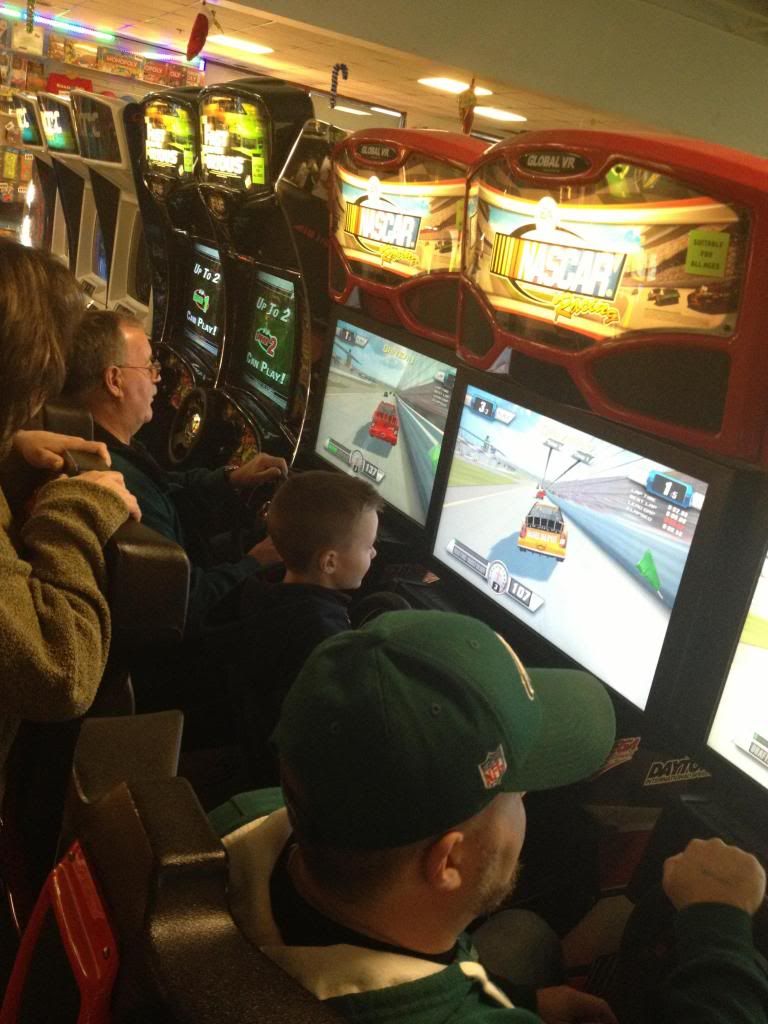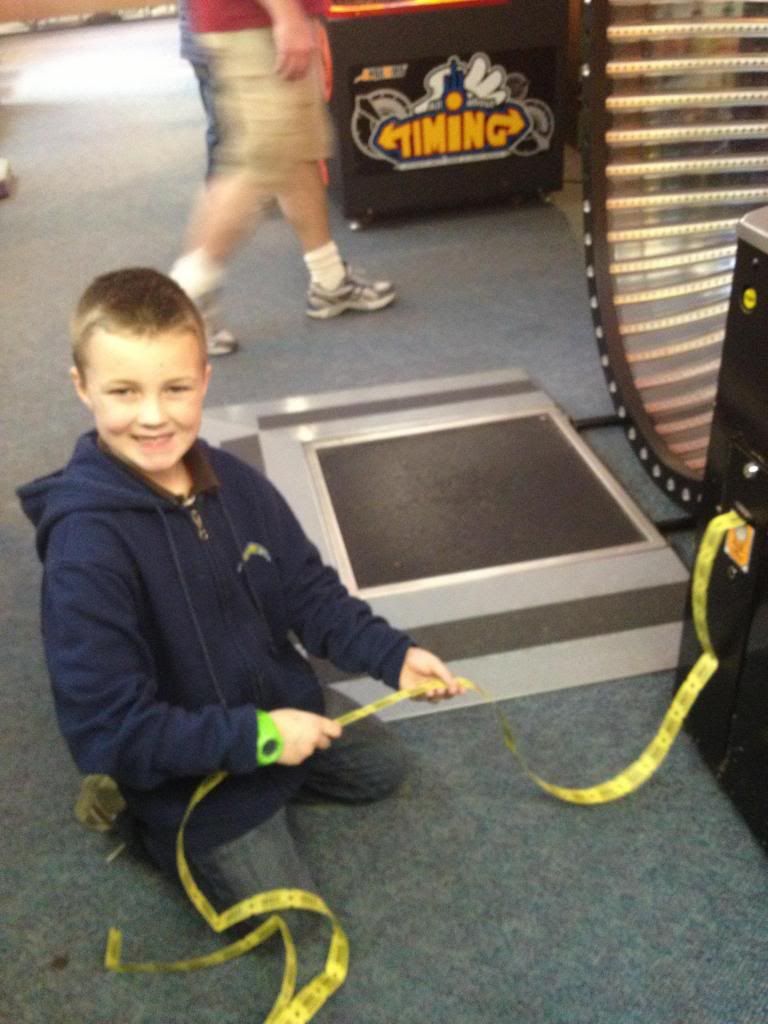 It truly was a Keller Day of Fun....