We tried to pack in the fun during December.
First up - Keller played in his 1st piano recital. We LOVE Miss Lorraine - his piano teacher. She is sweet & patient & laughs with Keller all the time. Keller played We Three Kings & Jingle Bells.
Braved the insane crowds at Balboa Park's December Nights. Balboa Park is San Diego's version of Central Park. It is beautiful year round. One weekend in December they throw the ultimate Christmas party with a full carnival, performers, concerts, international food, vendors & free admission to the many museums. It was very crowded & we walked a good mile from parking. But -- lots of lights, food that smelled delicious & sights to see.
Loved the Santa Hat on the giant dinosaur....
Another night we drove around to see Christmas lights. San Diego has a lot of neighborhoods that go ALL OUT. We've found a list in the San Diego Family Magazine & this is dubbed 'Griswold Street'....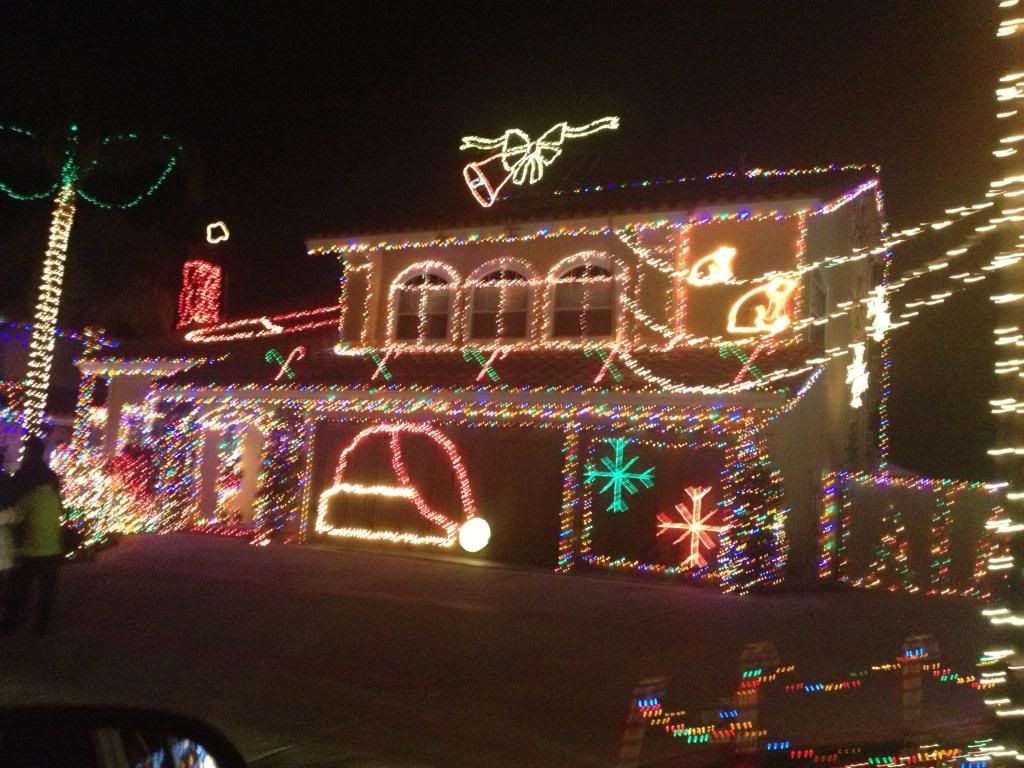 Keller's last day before Christmas break was the day his class recognized his birthday. He LOVED every minute of the singing & ridiculous crown he got to wear: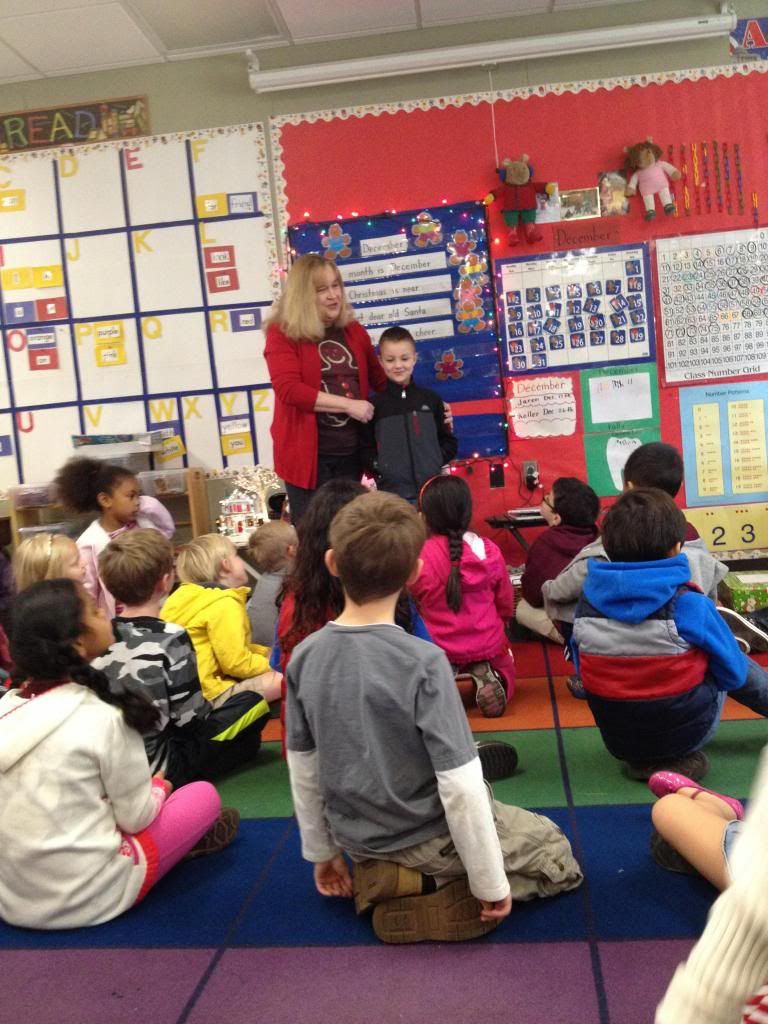 A little Family Fun Night/Christmas Minute to Win It Game involving a straw & marshmallows:
And a visit to Surfin' Santa: