It was PQ Cup time again - Keller's final soccer tournament of the season.
Last year his undefeated team swept the U6 division....
This year his team was up again for another good showing.
We had 3 games on Saturday & Keller's team found their groove early on. Keller has become the team's best defender. He has a defensive mindset & is the biggest kid on the team - perfect for a goalie. He saved 5 - 6 goals throughout the day.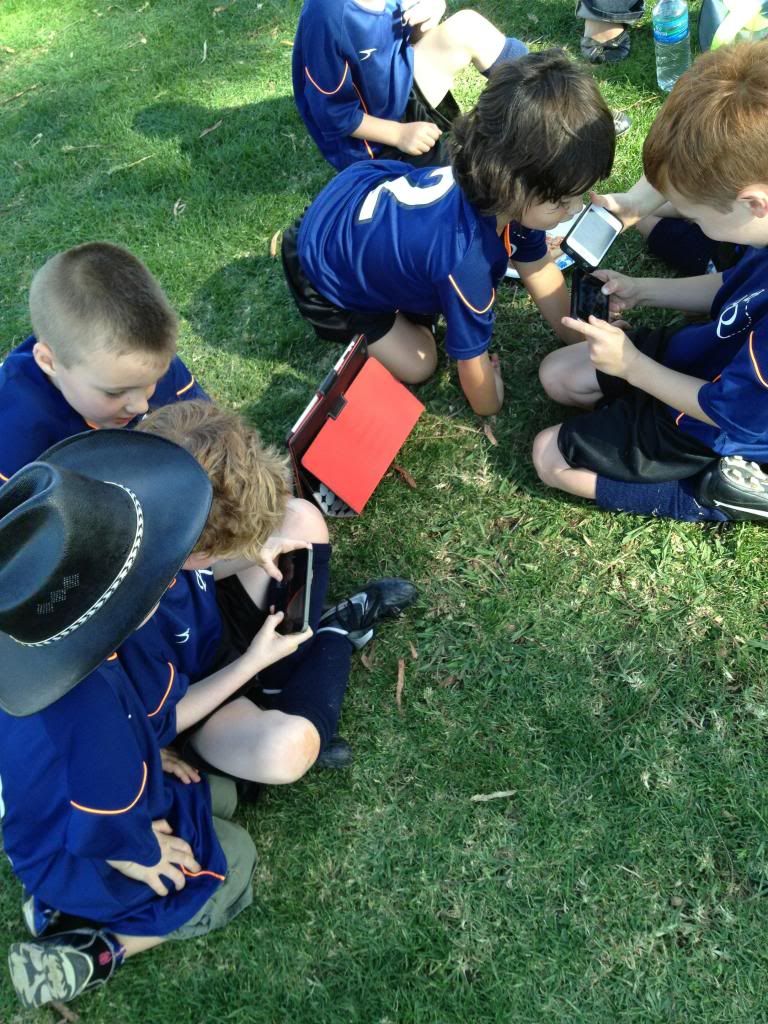 Funny thing - We had to keep 7 boys occupied for an hour & half while trying to save their energy for their final game. Break out the iPhones/iPads.....
Coach Matt + The Blue Angels




In the end, The Blue Angels won ALL 3 games on Saturday. There was a confusion with the bracket/scoring system of the tournament and we were eliminated from the final game on Sunday. After reviewing the scoring mess - We should have qualified for the final game. The Commissioner felt badly & ordered extra medals for our boys because they should have swept the tournament. Go Blue Angels!