Got to have a quick lunch with my ol' friend Levi Topham. We had way too much fun back in our SUU Presidential Ambassador Days. He works for Charming Charlie now. He brought me a bag. I love friends with connections.
Watching one of Keller's Blue Angels soccer games & watching the real Blue Angels soar above the game during the Miramar Air Show.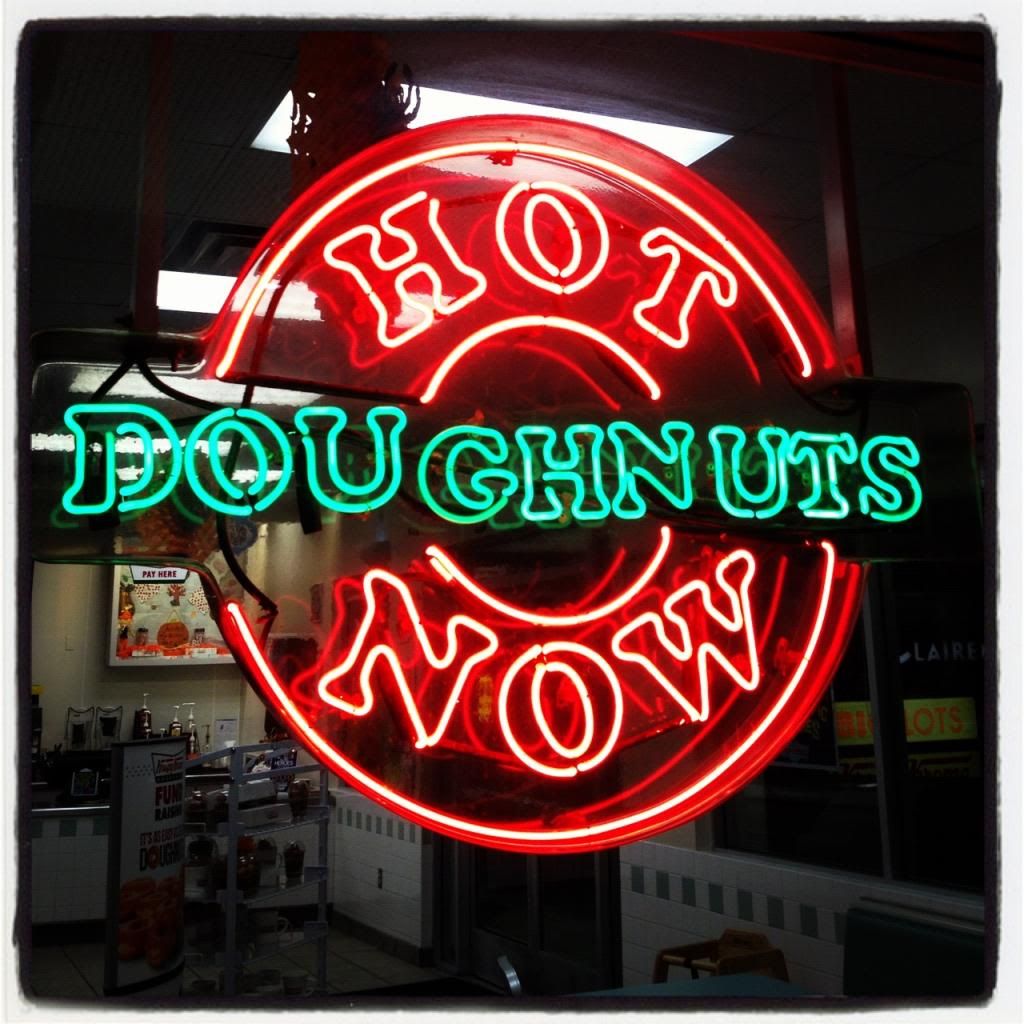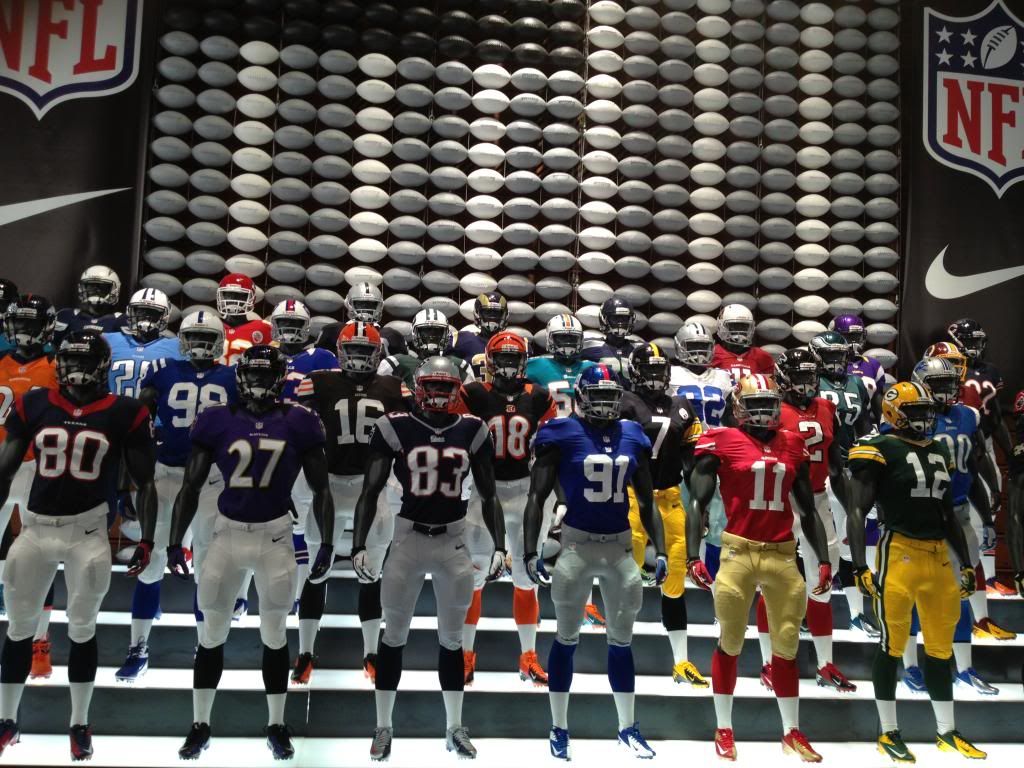 Thought my boys would like this display at the Nike shop in the Forum Shops in Caesars Palace. Too cool.
Got to meet up with Chad's sister's family who were visiting Disneyland.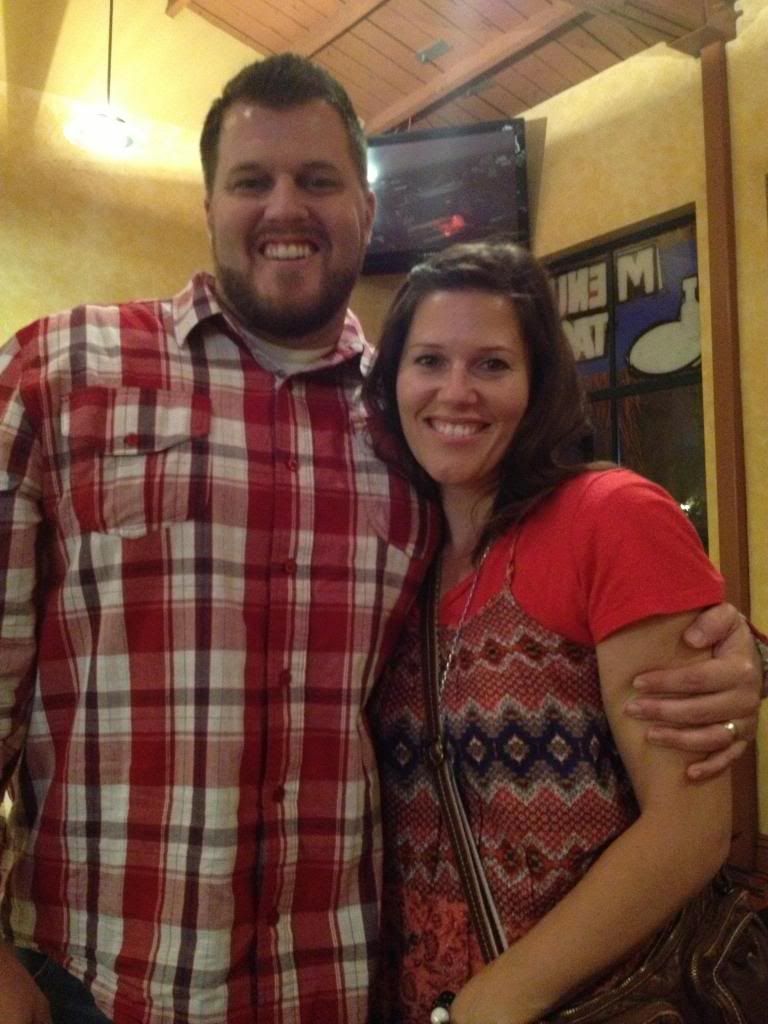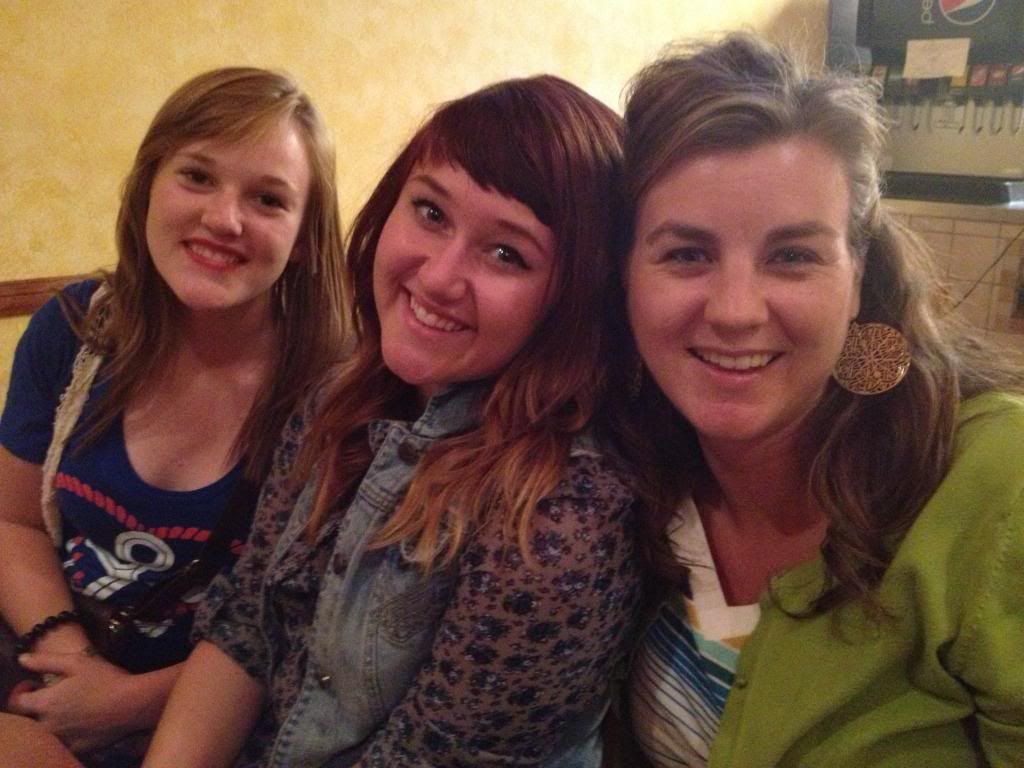 Only got to see all these wonderful people for dinner. Must be longer next time.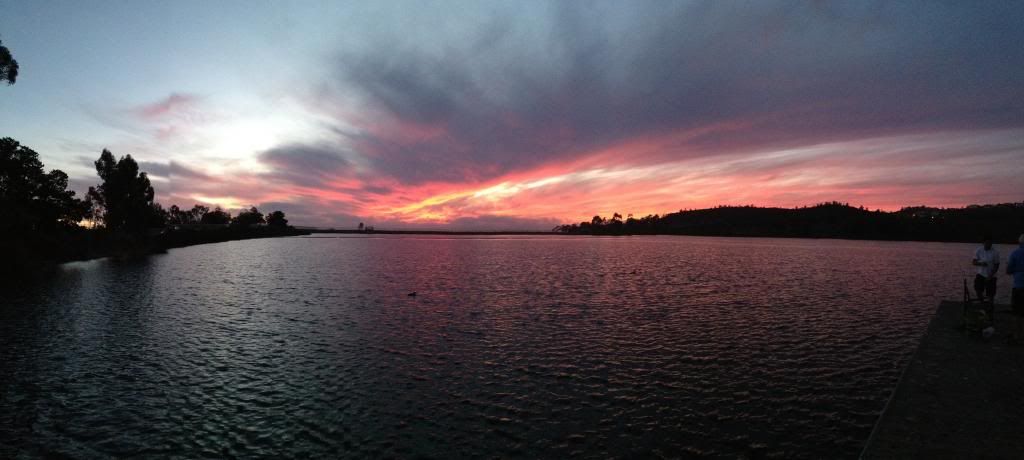 Sunset from Lake Miramar.
Had an hour to spare between one high school visit & next college fair. Visited the Newport Temple. Small & quaint inside with great tropical grounds outside.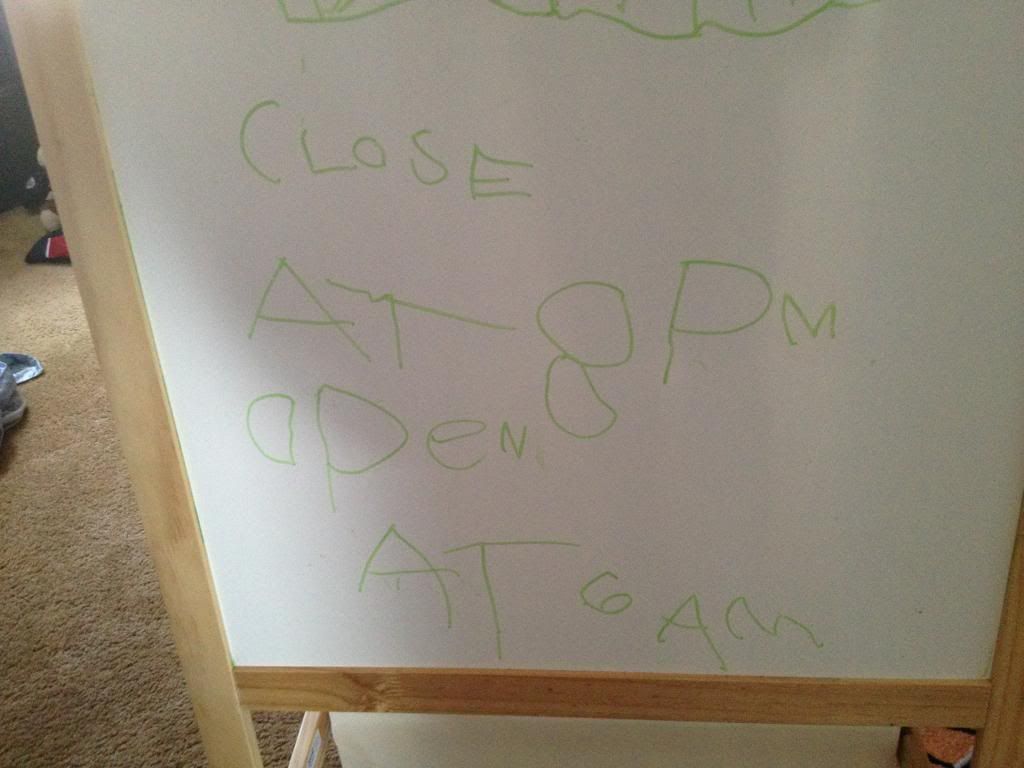 Keller's hours as posted at the door to his room.